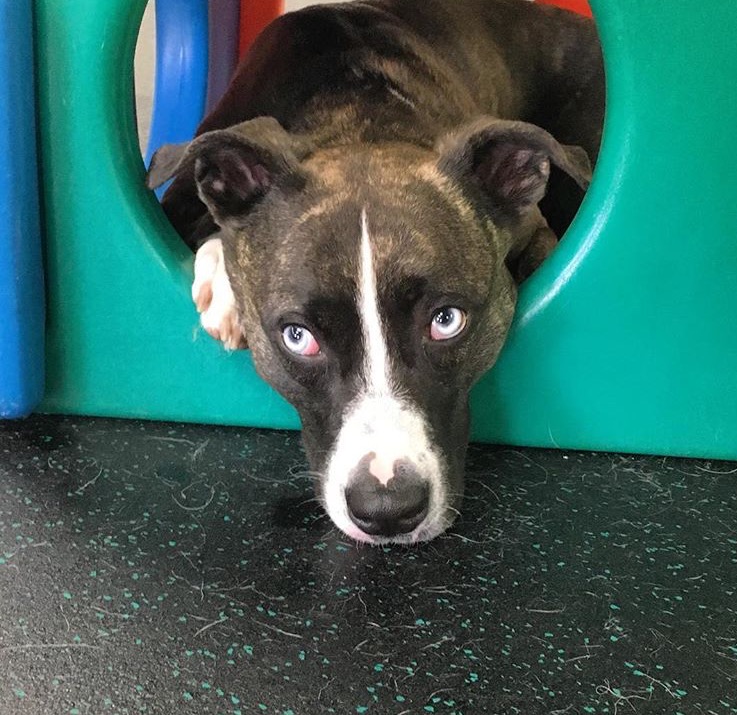 Dog daycare services & more
While at doggy daycare, your dog will run, jump, play and socialize with other friendly, social dogs. We offer separate play areas and group dogs by size and activity level. This ensures that everyone has a great time at American Boarding Kennels whether your dog is a high energy, action-oriented pooch or would rather enjoy hugs, kisses and lots of cuddle time. While at doggy daycare your dog will polish & maintain critical dog socialization skills, receive much needed daily exercise and receive quality caring attention from our friendly staff. Our daycare dogs have ready access to outdoor potty and play areas and we offer snack-time and lunches upon request.

Screening requirements apply to ensure a safe and fun experience for our doggy guests.
Day Rates
Single Day Pass – $25
5 Day Pass – $100
10 Day Pass – $180
20 Day Pass – $330
30 Day Pass – $450
Unlimited Monthly – $290 (Includes 1 FREE Squeaky Clean Bath, FREE Doggy Daycare while boarding and a free nail trim.)
Half-Day Rates
Stay five or less hours for half-day rates.
Half-Day Pass – $20
5 Half-Day Pass – $75
10 Half-Day Pass – $125
Dogs unanimously prefer our doggy daycare to staying home alone!